Become a part. Be a spotter.
Get on Calisthenics Parks and add spots to help others to find the best workout locations.
Your benefits
Connect your profile with spots you've added
Keep the overview about all your spots with your personal dashboard
Get notified if spot is updated
Fill your map with spots from all over the world
Get the spotter badge
How become a spotter?
Relax, our editors will do the rest and notify you
Request your set of SPOTTED stickers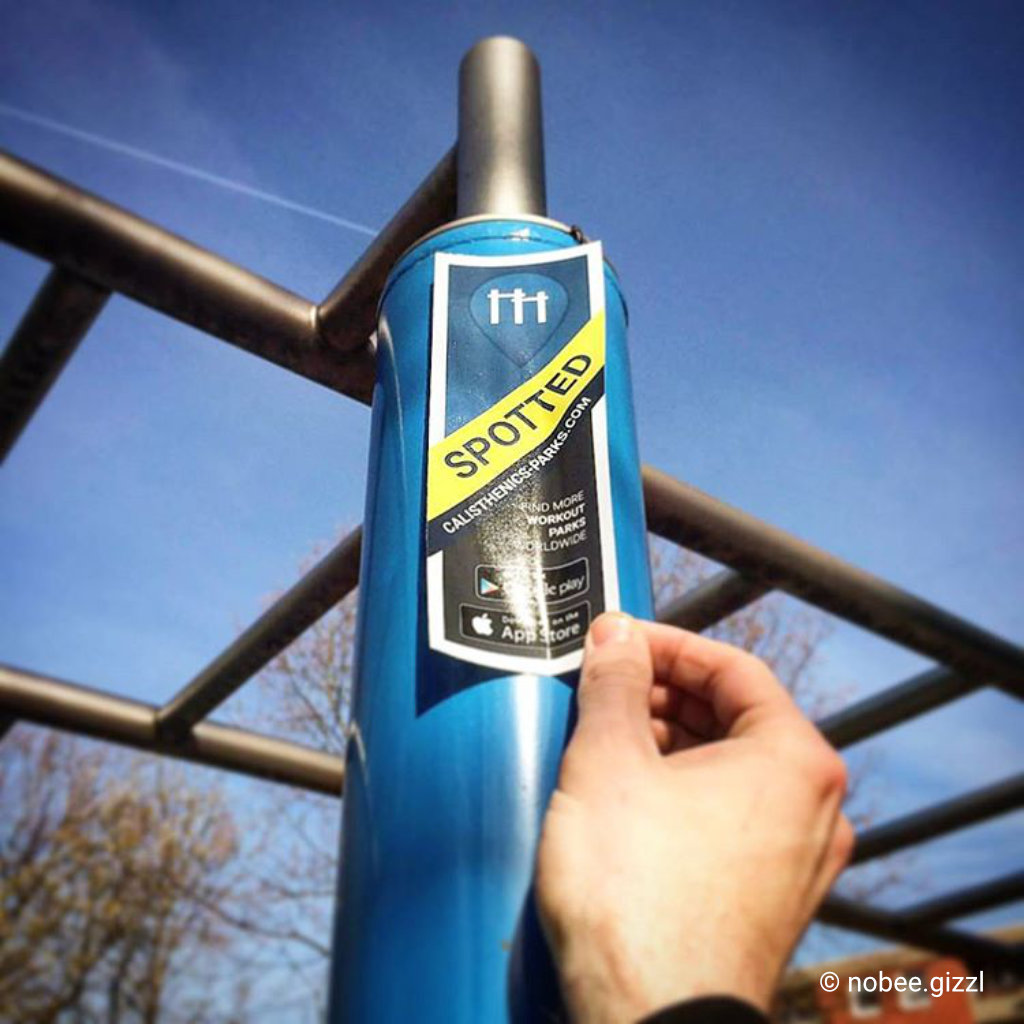 SPOTTED stickers
Free
Only while supplies last.
Our understanding of quality
Each added spot is published with correct position, detailed description and at least one meaningful photo.
With the photo other athletes can rate spots seriously for their workouts
Correct position allows them to find the spot easily and fast
Our editorial revision provide the spot in many languages
Continue with Facebook
---